Bishop of Winchester
---
The Right Reverend Dr Tim Dakin is the 97th Bishop of Winchester (from 14 December 2011).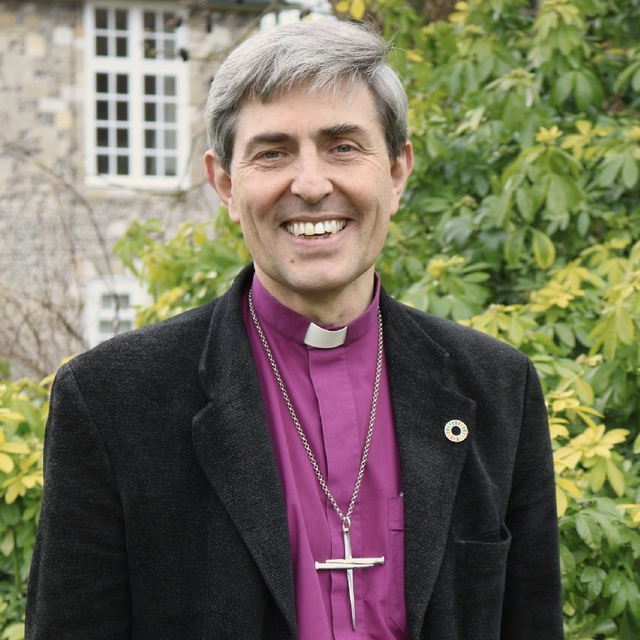 I was born in Tanzania to missionary parents and spent my early years in East Africa. I studied Theology in Plymouth, completed a Masters in Theology at King's College London and then, after further studies and research in Oxford (focussing on practical, pastoral and mission theology), I unexpectedly transferred, as an ordinand, from Oxford to Nairobi Diocese where I was ordained in 1993 and 1994.
In Kenya I worked as Principal at the Church Army Carlile College in Nairobi (training students from across Eastern Africa) and also served my curacy at Nairobi Cathedral where I'd worshipped as a teenager. I was linked with a daughter church originally established (in the 1920s) for British-origin residents. I am still involved with the College. Most recently I have been supporting their development of a chaplaincy training project for the Church's mission in key social institutions across Eastern Africa. I also remain a passionate supporter of evangelistic mission across the Anglican Communion.
After six years in East Africa, I returned to the UK, with my wife Sally and our two children, to take up the post of General Secretary at the Church Mission Society (CMS). During the 12 years at CMS, I was also an Associate Priest in the Parish of Ruscombe and Twyford in the Diocese of Oxford, an honorary Canon Theologian of Coventry Cathedral and a member of General Synod. I also served on the Church of England's Mission and Public Affairs Commission and on the Inter-Anglican Standing Commission on Mission and Evangelism of the Anglican Communion's Consultative Council.
During my time in CMS I helped to refound the Society for 21st century mission. We developed a new approach to supporting evangelistic mission worldwide, we became an acknowledged community of the Church of England, and we established new indigenous CMSs in Africa and Asia – and integrated CMS with SAMS (South American Mission Society) with the aim of planting a local SAMS in S. America.
Having worked for CMS, I recognise the value of our Companion Links in the Anglican Communion as essential to our vision of developing Winchester as a mission-shaped diocese. In Winchester, we are linked with six Provinces in the Anglican Communion – Rwanda, Uganda, Burundi, Myanmar and, most recently, Chile – and also with Newcastle Diocese.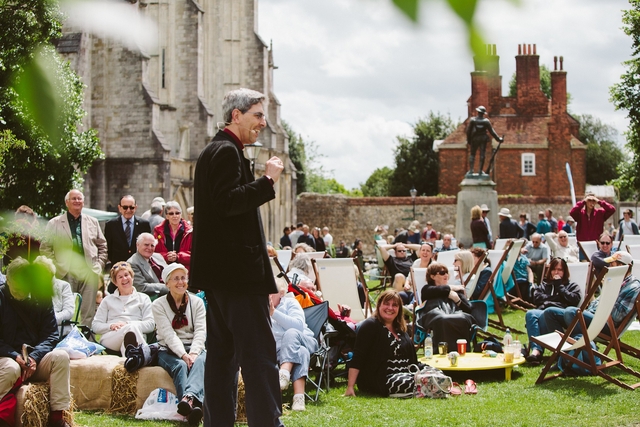 In Philippians 3 Paul shared his longing to know Christ by participating in his death and resurrection – the heart of Christ's mission. I too want us to follow this pattern of living the mission of Jesus, building on our mission heritage that began with Bishop Birinus, the Apostle to Wessex. So my aim as Bishop is to encourage the Diocese to live the mission of Jesus through three dimensions of discipleship:
passionate personal spirituality: the world is loved by a passionate personal God who gives himself to us even unto death. The Winchester rule of life – loving, living and serving – is a framework for sharing God's life in aspects of life: as individuals, as Christian communities and in wider society.
pioneering faith communities: Jesus pioneered our faith and we are called to be faithful to him and to be the new creation he has made possible in his resurrection. In our Christian communities we called to grow deeper and to grow in numbers, as traditional and fresh expressions of church.
prophetic global citizenship: Jesus is the prophet of the Kingdom of God, who taught us to pray for the Kingdom to come. We work with others to support the common good of all people, challenging injustice and linking with Christians across the globe to see God's will done on earth.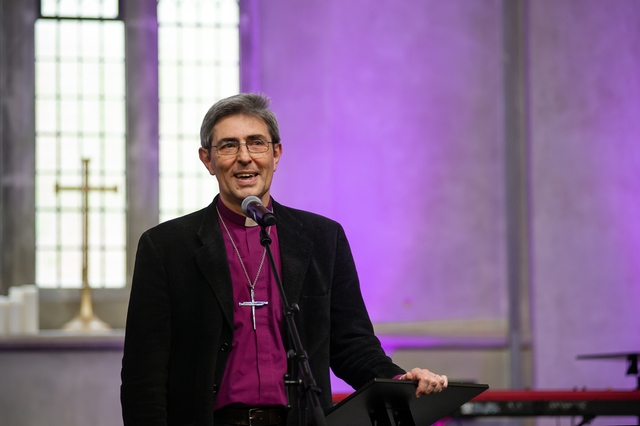 As part of my wider role as Diocesan Bishop, I am the lead bishop for further and higher education, representing the Church of England's involvement in this sector in the House of Lords. I also work closely with the Church of England Education Office, supporting the involvement of the Church in higher and further education, in particular, through the Cathedrals Group universities and also our international influence among Anglican higher education institutions in other countries worldwide.
My other roles, at both national and local levels, currently include:
Prelate of the Most Noble Order of the Garter
Visitor to five Oxford Colleges
Member of the Church of England Faith and Order Commission and Chair of a working group on missional ecclesiology (working with MiTAG – the Mission Theology Advisory Group)
An episcopal member of the Church of England Advisory Council for Religious Communities, which is now a sub-committee of the House of Bishops
Governor at the University of Winchester
President of the YMCA Fairthorne Group (across Hampshire and the Isle of Wight
Patron of Winchester Churches Nightshelter
Visiting Professor at Plymouth Marjon University