Bishop of Winchester
---
The Right Reverend Tim Dakin was enthroned as the 97th Bishop of Winchester in 2012.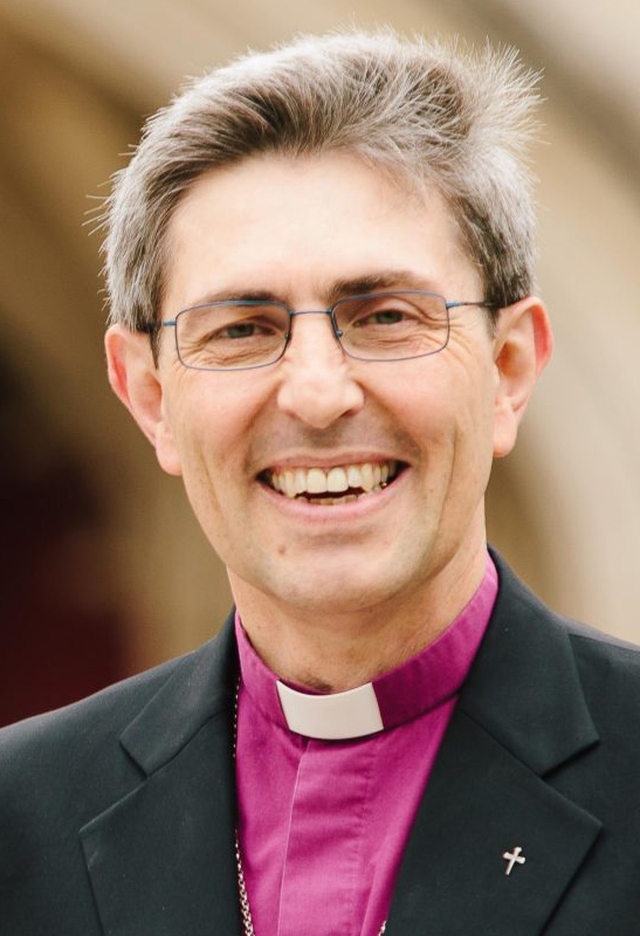 The son of missionary parents, Tim was born in Tanzania and grew up both in East Africa and the UK. Having studied theology at a university college in Plymouth, Tim completed a Masters in theology at King's College, London.
He went on to be ordained in 1993 before returning to East Africa to work as principal at a Church Army college in Nairobi. There he also served his curacy at the City's Anglican cathedral – where he'd worshipped as a young boy.
Before becoming the Diocesan Bishop, Tim was General Secretary of the Church Mission Society between 2000 and 2012. As well as heading up CMS, Tim was also a member of the Church of England's ruling body, the General Synod, an associate priest in the parish of Ruscombe and Twyford in the Diocese of Oxford and an honorary Canon Theologian of Coventry Cathedral.
As the Bishop of Winchester, Tim sits in the House of Lords where he serves as the Church of England's spokesperson on further and higher education matters.