Contactless Card Readers
---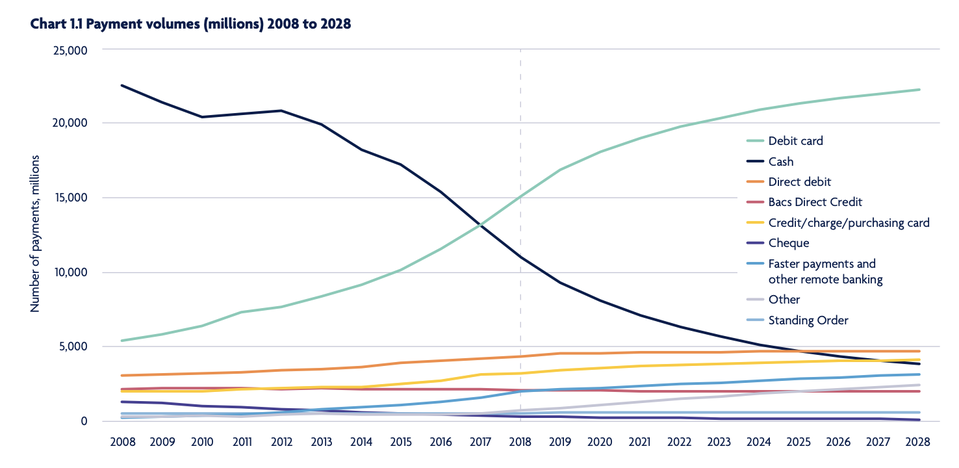 The graph shows how the use of cash has declined since 2007. In 2017 for the first time, more payments were made contactlessly than with cash.
The future for cash from now on forecasts further decline.
By 2020 it is estimated twice the value and volume of payments will be contactless, compared to cash.
The church is responding to this change of culture by recommending Contactless Card Readers. These are being used across the country for general fees, one-off payments and donations, and recently, they have even been incorporated into the offertory during services of worship.
There are different solutions that are suited to different contexts, some with a more hands-on approach, while others are designed to be left in the church to encourage 'tap and go' donations.
We are encouraging all parishes in the Diocese of Winchester to give card readers a go – if we are able to simplify the giving process and encourage all types of giving, then our churches and congregations are going to benefit.
See more here: parishbuying.org.uk