---
Missing the videos?
Watch the playlist here:
---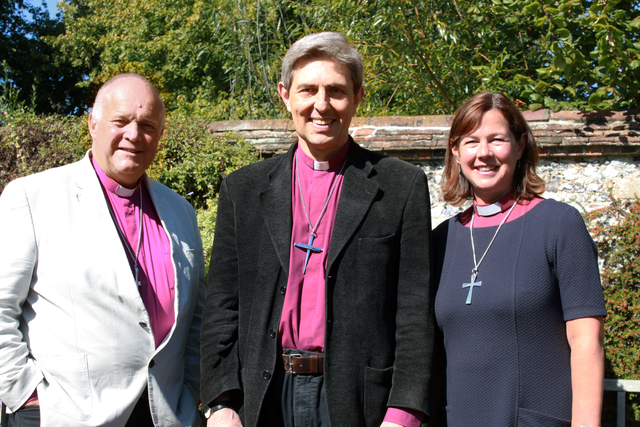 WELCOME
---
Dear Friends,
It is our great joy to welcome you to the Winchester Diocesan Conference 2019! We hope that these four days will be both inspired and inspiring.
This is our third conference, and there is an exciting programme which has been put together around the theme of "Prophetic Global Citizenship". We look forward to hearing from guest speakers Professor David Ford, Dr Krish Kandiah, and Bishop Raphael Samuel.
Synod business, with input from the Deployment Working Group and Carol Wolstenholme from Newcastle Diocese, will focus on the important issue of how we make best use of our ministerial resources, while our seminars and addresses will explore aspects of our calling to serve the world as Christians with global perspective. David Ford's daily studies will draw on John's Gospel to respond to the key themes from the Understanding Christianity resource, with follow-up sessions led by our Education Team. Understanding Christianity is a fantastic resource for religious education in schools. It is also a wonderful introduction to the Christian faith that can inspire the mission of the whole people of God, envisioning us all to live as prophetic citizens of the Kingdom of God in today's global context.
As always, we will gather in worship and in fellowship around a shared table, praying and expecting that God will speak to us as we listen to one another and seek to discern his guidance.
We would like to express our thanks not only to our special guests, but also to everyone who has helped to organise this fantastic gathering, and to you. We pray that you will be blessed by this time together, and that we and the whole diocesan community will be refreshed with energy and enthusiasm as we share God's life.
+Tim, +Debbie and +David,