Prayer and Spirituality
---
Promoting mission spirituality (or Passionate Personal Spirituality) means helping people to connect (or re-connect) with God, both individually and together, in such a way that it makes a difference to how they live.
In John's gospel, Jesus uses two images to explain this: rivers of living water, and fruitful vines. In John 7, we read this invitation:
'Let anyone who is thirsty come to me, and let the one who believes in me drink. As the scripture has said, "Out of the believer's heart shall flow rivers of living water."'
(John 7:37-38 NRSVA)
And in John 15, Jesus says:
'I am the vine, you are the branches. Those who abide in me and I in them bear much fruit, because apart from me you can do nothing.'
(John 15:5 NRSVA)
So we're invited to come to Jesus, who longs to satisfy our deepest thirsts and longings, and to abide in him – to stay connected to him. Then, as the Holy Spirit works in us, he can use us to bring life and hope to others.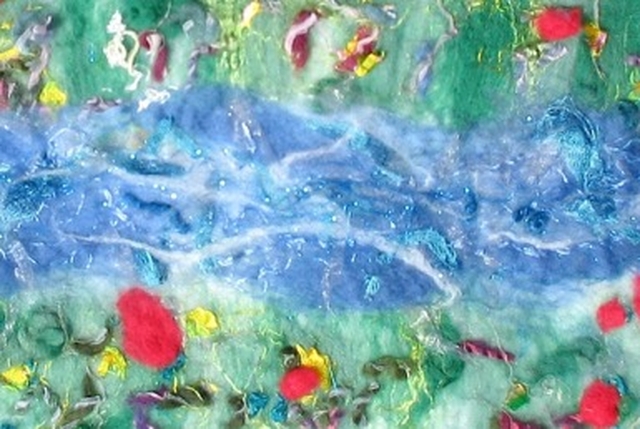 There are lots of ways we can grow spiritually: here are some pointers.
Committing to a Rule of Life, either as an individual or as a family, can be a big help. It's all about creating a focussed, flexible framework which supports our growth into ever-greater freedom and fruitfulness! Find out more about the Diocesan Rule of Life.
Spirituality Events
---
The Revd Sally Dakin is the contact person for all information on Diocesan Spirituality. As Spiritual Adviser, a voluntary role, she is one of the Diocesan Bishop's Advisers.
As part of the Spirituality programme you can find out about:
As well as supporting these projects, she offers prayer workshops of all kinds, including Rule of Life, leading intercessions, and prayer ministry. And she's always keen to work with 'prayer champions' (lay or ordained) who want to promote prayer & mission spirituality in their churches.
Contact
---