Thursday 10th to Saturday 19th May
A Novena of Prayer
---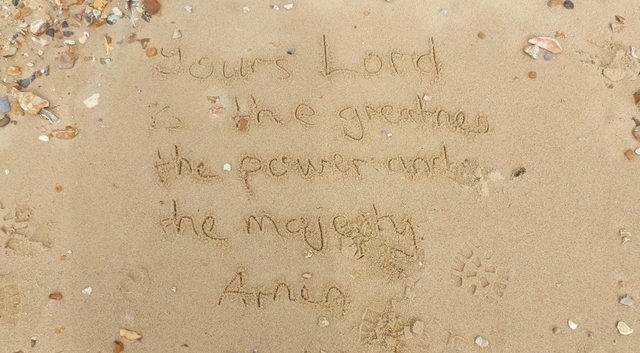 Churches of all traditions and denominations across Hampshire are participating in a Novena –a focus of nine days of prayer between Ascension Day and Pentecost. This is joint initiative between Baptist, Methodist, Roman Catholic, Anglican, Pentecostal, Orthodox and Black Majority churches.
Christians are called to pray the prayer that Jesus taught his followers – the Lord's Prayer, which asks God to establish his kingdom on earth as it is in heaven: 'Thy Kingdom Come'. In this prayer we ask God for Christians to become more effective witnesses to Jesus Christ. This is a call for evangelism, that the church may proclaim the gospel, not just when we gather for our regular times of worship in our church buildings, but also outside church buildings, in public spaces of work, rest and leisure.
On 21st April a resourcing event is taking place at Old Alresford Place, called 'Prayer Outside'. Further resources for planning prayer events are available on the global website Thy Kingdom Come.
Schools are also setting up Prayer Spaces and a resource evening is available here. Some churches are planning to pray for 24 hours over 10 days and nights, others are doing prayer walks, praying in pubs, market squares, universities, colleges, residential homes for older people and nurseries.
Churches are also encouraged to link up with their mission partners to pray for their witness and mission in other parts of the world. Churches in the Diocese of Winchester will be linking with parishes in dioceses in Myanmar, DRC, Rwanda, Burundi, Uganda and the Diocese of Newcastle. Even better is to ask your mission partners to pray for your church's effective witness to Christ.
Contact Katie Lawrence Katie.Lawrence@winchester-cathedral.org.uk if you're located in Winchester or the north of Hampshire. Contact Simon Robertson if you're located in the southern part of Hampshire or East Dorset simon.robertson@hordleandtiptoechurch.org.uk.