The Common Good: An Anglican understanding and our contribution
Nick Spencer
---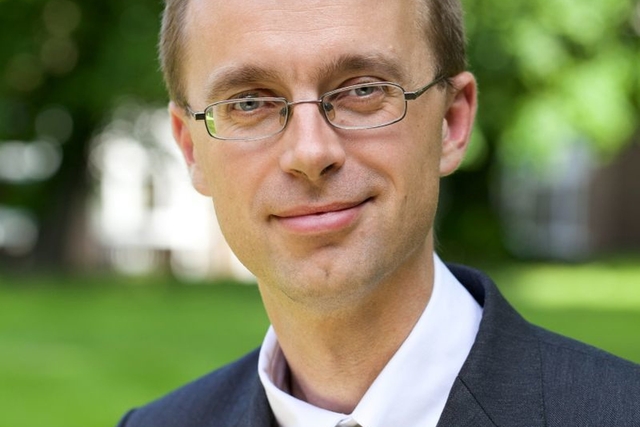 This year the Bishop of Winchester's Lent Lectures were given by Nick Spencer, Director of Research for Theos, the leading Christian Think Tank. Nick discussed The Common Good, looking at how Anglicans understand this concept, and how we might contribute to the common good.
Theos is a think-tank which stimulates the debate about the place of religion in society, challenging and changing ideas through research, commentary and events. Nick is the author of numerous books and reports, most recently The Political Samaritan: how power hijacked a parable (Bloomsbury, 2017), The Evolution of the West (SPCK, 2016) and Atheists: The Origin of the Species (Bloomsbury, 2014). Outside of Theos, he is Visiting Research Fellow at the Faiths and Civil Society Unit, Goldsmiths, University of London and a Fellow of the International Society of Science and Religion.
Lecture 1 - The Common Good: An Anglican understanding
---
"The Common Good" is now a well-used – some might say well-worn – phrase. It is not, however, always clear how it is used or what it means. In the first of two lectures, Nick Spencer excavates the idea, explores how it is used today and then examines how it fits into the tradition of Anglican Social Thought and whether that tradition has anything particular to say to the idea today.
---
Lecture 2 - The Common Good: how we can make our contribution
---
"The Common Good" is not simply a nice idea – it demands a response. But what might that look like and, in particular, what might an Anglican contribution to the Common Good look like? Building on the earlier lecture looking at an Anglican understanding of the Common Good, and on Theos' research programme over the last ten years, Nick Spencer explores what an Anglican contribution to the Common Good might look like.
Nick also gave a condensed talk, condensing the two lectures on the Common Good into a single lecture.
2017 Lectures

---
In 2017 the Bishop of Winchester's Lent Lectures were given by Rev Dr David Goodhew on Church Growth: