"We can find ourselves nagged by a feeling that our Christmas is not like those 'perfect' ones we see in the media. #FollowTheStar doesn't ask you to be perfect. It says: come just as you are to take the life-changing Christmas journey."
- Archbishops Justin Welby and John Sentamu

What is Follow The Star?
---
#FollowTheStar is a national campaign by the Church of England that is about welcoming people to be a part of our church families at Christmas and for the future.
Are you looking for Christmas events near you?
Resources
---
If you'd like to know what the national church are planning please click here.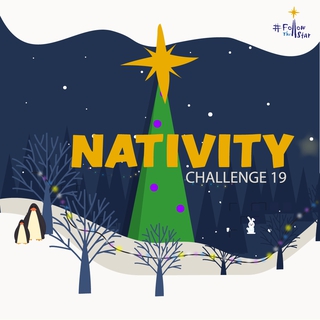 Nativity Challenge
Life is busy. It's easy to get caught up in the urgency of 'doing' and forget to just 'be'. This Christmas be challenged to reconnect, with family, friends and community, living out the love of God. Encourage others to do the same, don't forget to tag us in @CofEWinchester. In an uncertain world, be the light.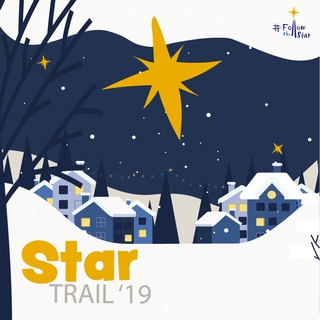 Star Trail
1,2,3 Ready or not! The stars are getting excited and finding their hiding places. Like the wisemen of old, get ready to #FollowTheStar to hear the greatest story, near you.
Check back soon - hiding places under construction.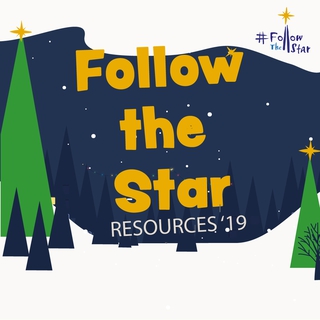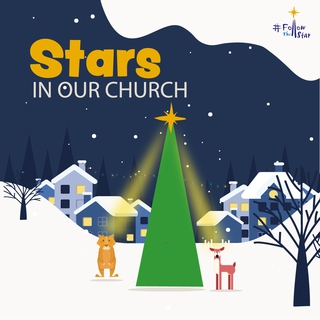 Stars in Your Church
Stars in your church - you definitely have them. You know the ones. They're often hidden away, busy with just 'getting on with it'. Well, it's their turn to shine. We'd love to hear about your amazing people - say thank you to those who aren't often seen. Tag us @CofEWinchester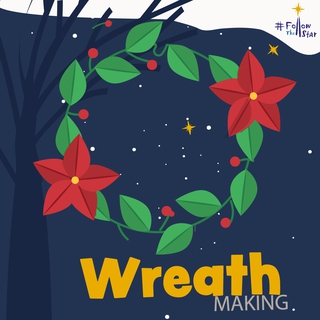 Making A Wreath
The Christmas Wreath is as traditionally recognised as the Christmas tree. Used to hold Advent candles or hung as a decoration, they add to the festive season. Download these easy 1,2,3 instructions to create your own inexpensive wreath. Why not make two - one for you and one as a gift.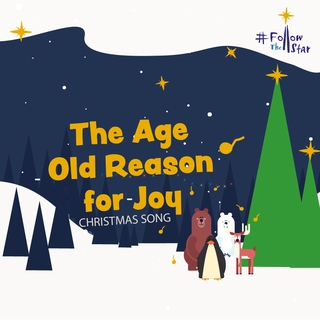 Age-Old Reason
If you're looking for an original composition this Christmas, why not take a look at Robin Mayhew's 'The Age-Old Reason for Joy'. Robin has crafted this thought-provoking song celebrating the person behind this season. All resources are free.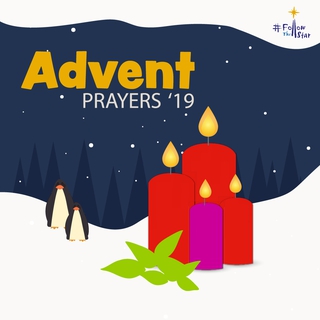 Prayers for Advent
Advent is full of expectation. Waiting focuses our attention, builds hope and deepens our expectations. How does the life of Jesus' birth a better way and the possibility for change, both in ourselves and in world around us? Our prayer is your hope and expectations will be surpassed and deepened.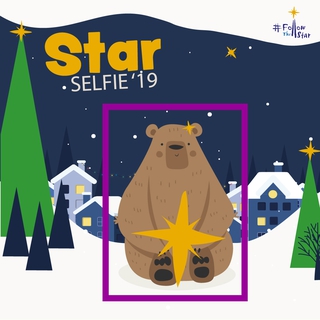 Star Selfie
We celebrate the BEST news at Christmas. Let your joy creatively shine with a star selfie. Either in a group or on your own, have some fun as we 'remember, remember why we celebrate the 25th December' - let others follow your star to the reason for the season. Tag us @CofEWinchester.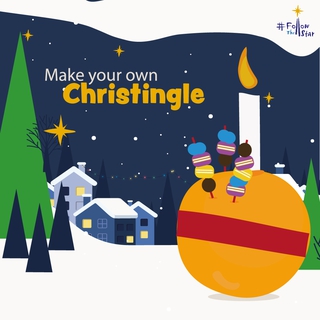 Christingle
Every Christmas around the country, children and parents gather for Christingle services. These services not remind us of the grace and gifts God has given us. The donations raised support the outstanding work of The Children's Society enabling them to change the lives of over half a million vulnerable children and young people.