#FollowTheStar is the Church of England's 2018 Christmas campaign. Thousands of Christmas services and events will be taking place in churches all over the country in the run up to Christmas.
Introduction
"For many of us, Christmas brings up so many emotions, memories and expectations. We have one nativity story, but it can seem like we all have very different Christmases.
"For you it might be a time of joy and togetherness. Or perhaps it's all about planning and to-do lists. Many others can find it a sad and lonely time – nagged by the feeling that your Christmas is not like those 'perfect' ones we see in the media.
"But just like the unexpected assortment of people who were invited to meet the baby Jesus, #FollowTheStar doesn't ask you to be perfect. It says: come just as you are to take the life-changing Christmas journey."
Archbishops Justin Welby and John Sentamu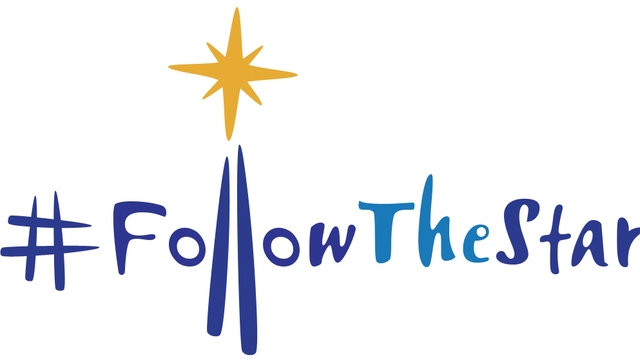 How can local churches get involved?
#FollowTheStar: A journey through the 12 days of Christmas invites everyone to travel in the footsteps of the Wise Men to meet Jesus. Offering 14 daily reflections – beginning on Christmas Eve and finishing on the Epiphany (6th January) – the #FollowTheStar booklet is ideal for sharing with those attending Advent and Christmas services and events.
Churches, schools and families are also being encouraged to join in by creating a large star, decorated and even illuminated at night, to be positioned in a visible place (above your front door/entrance, for instance) as a talking point locally and on social media using the #FollowTheStar tag.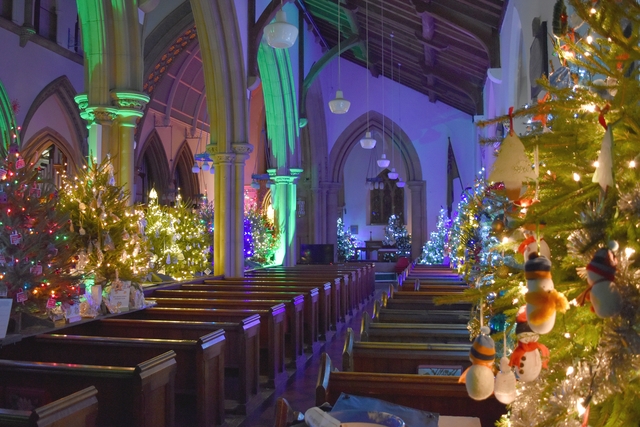 Resources
Accompanying resources for #FollowTheStar are available from Church House Publishing, including bulk packs of the hand-out booklet (which includes a welcome from Archbishops Justin Welby and John Sentamu), posters, pull-up banners, bookmarks and cards.
Click here to visit the official #FollowTheStar Christmas campaign page on the CofE website for more details and to order resources.
You can also sign up to receive daily devotionals via email, which include a picture, a short Bible passage, a simple prayer and an action to reflect on – sign up is via an online form here.