Living in Love and Faith Study Day
---
Start date

13 Jan 2021, 9:20 a.m.

End date

13 Jan 2021, 3 p.m.

Share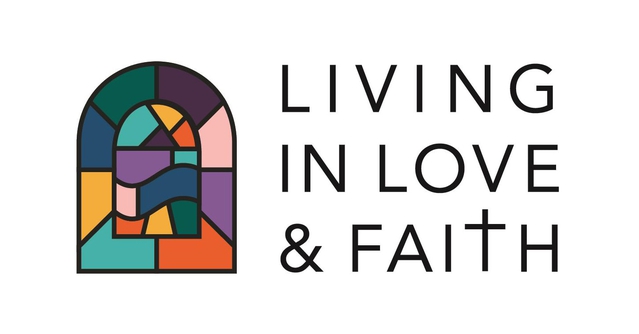 Dear Friends,
Bishop David looks forward to welcoming you to the study day next Wednesday, 13th January as we explore some of the resources produced by the Living in Love and Faith Project.
Please see the covering email for details on how to register for the study day. Once registered, you wil be sent joining details. The Zoom room will be open from 9am and we ask you to log in by 9.20 so that we can start promptly at 9.30. The day will finish not later than 4pm.
Please do not pass this link to anyone else. If someone contacts you to say they think they should have received the link please ask them to email sue.pakenham-walsh@winchester.anglican.org.
The Team
The day will be led by Dr Eeva John the Enabling Officer for the LLF Project. She will be joined by a team including: Andrew Goddard and the Rt Revd Dr Jo Bailey-Wells, Bishop of Dorking.
In Preparation for the Day
• Please read carefully the Pastoral Principles for Living Well Together
• You might also watch the short video here
• Please have a Bible to hand
• Take a moment to read the LLF Commitments at the end of this email. We hope that these will set the context for our conversations
During The Day
• Please remember to mute your device unless you are in a small group or invited to speak. This is especially important in such a large gathering
• The purpose of the day is for us to experience the resources available. The chat function will not be disabled but please do give attention to listening. In order to help us to do this there may be times during the day when we ask you not to use chat.
• We would prefer to spend the day in one space. It is sometimes tempting to turn off video on your device and indeed it may be essential for some with poor broadband connection, but as a general principle we would like to see each other, so please leave your camera on if possible
• We will spend some time in plenary, but also some time in small breakout groups
• There will be opportunity to interact with the team as you engage with the material. Please email comments and questions on the day to mark.collinson@winchester.anglican.org.
• We plan to record the day but of course small group conversations will not be recorded
• There will be short breaks at 10.30am, 11.45 and 14.55. The lunch break will be at 12.45 until 13.30
Chaplaincy
We are aware that the subject matter can stir up strong feelings. The following people are available as a listening ear during the day or for a short time afterwards. Please contact them by email and they will get back to you asap to arrange a phone call or Zoom.
Revd Canon Jo Stoker: jo.stoker@basingstoketeamparish.org.uk
Revd Trevor Lewis: revtrev@pastrowfamily.org.uk
Revd Canon Christine Dale: cdale001@btinternet.com