Social Media and Digital Day
---
Start date

18 Feb 2020, 9:30 a.m.

End date

18 Feb 2020, 4 p.m.

Share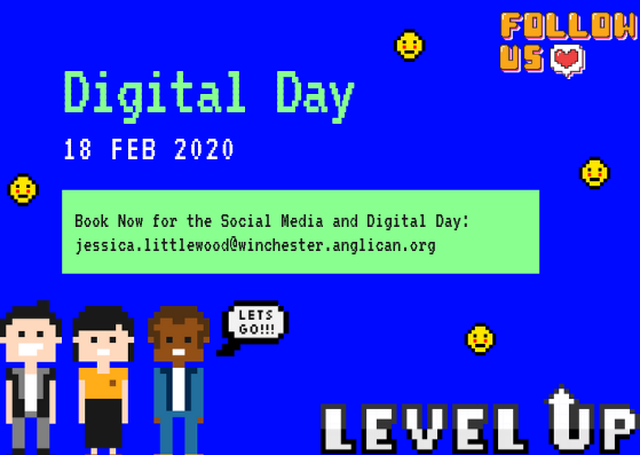 LOCATION - TBC
This one-day social media training is aimed at anyone who assists with on social media or their church's websites.
The training is suitable for those who have a basic knowledge, and who have a good understanding but want to know more. The day is interactive which we believe makes it suitable for a wide range of abilities in the room.
This year we have created a workbook to go alongside the social media training so that everyone who attends will leave with an actionable plan for their social media platforms and website.
Anyone coming along will need to bring with them
Laptop
Smart phone
Pen
Access to their church's social media accounts – this is important to help them make the most of the day.
The Day
---
10am – 4pm
Agenda
Facebook – basics, analytics and posting strategy
Instagram - basics, analytics and posting strategy
Tea break
Twitter - basics, analytics and posting strategy
Facebook advertising
Lunch 12.45 – 1.30
Audiences
Writing for social media
Safeguarding and dealing with negativity online
A Church near You
Social Media Surgery session