Eco and Climate Action Evening
---
Start date

14 Jan 2020, 7 p.m.

End date

14 Jan 2020, 10 p.m.

Location

Christchurch Road, Winchester, SO23 9SR
Christ Church, Winchester

Share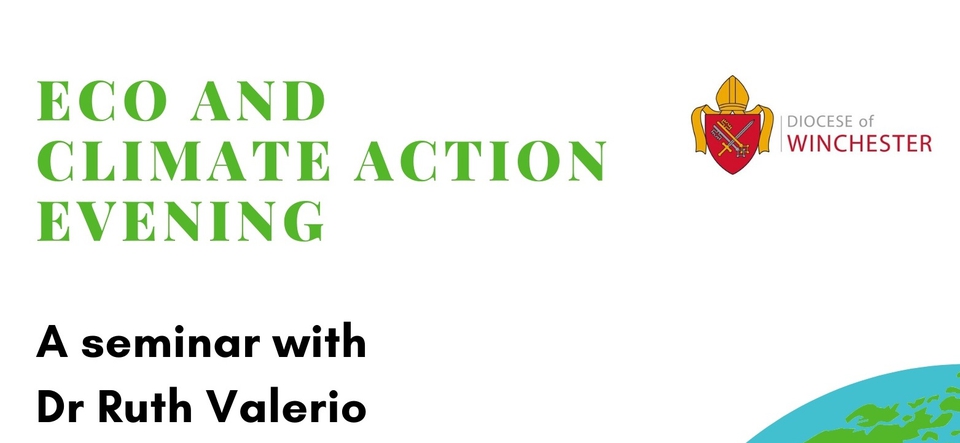 An increasing number of local, national and global news reports are about climate change and the impacts suffered by people across the world.
God calls us to be stewards of the earth, to care for His creation and protect the environment. Each of us has a responsibility to help tackle climate change and limit anthropogenic induced global warming. This task can almost seem too big to manage but there is practical action we can all take as individuals to contribute to improving the health of the planet.
Dr. Ruth Valerio is an environmentalist, theologian, social activist and author. As an advocate for ecological justice, Ruth will be inspiring and equipping us with practical ways to live more sustainably.
Cost £5
To book your place please click here.