2019 National Funerals Conference
---
Start date

7 Jun 2019, 10 a.m.

End date

8 Jun 2019, 3:30 p.m.

Location

The Stareton Hall NAEC Stoneleigh Park Warwickshire CV8 2LZ
Warwickshire

Share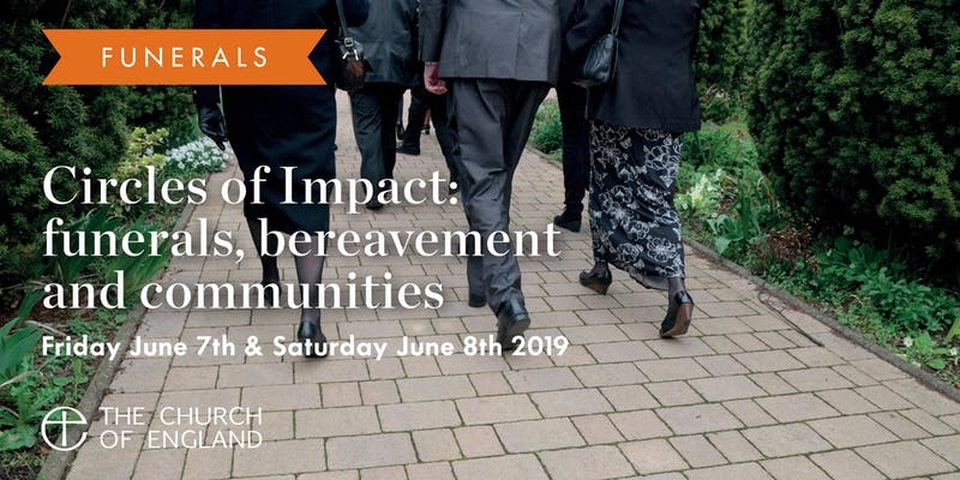 The Church of England funeral conference is being held alongside the National Funeral Exhibition, Stoneleigh, Warwickshire. It's open to all.
Death touches communities – family groups, friendship groups, colleagues, neighbours and strangers. The impact is not just for a week or two, but may continue over months, years, generations. This conference draws on the expertise and experience of a wide-range of practitioners to help us think about how churches are there for those who are affected by a death, from the funeral, long into the future.
All delegates will have time to visit the National Funeral Exhibition – a chance to engage with other professionals, explore new ideas around funeral practice and think how these changes might impact the church.
This is a two-day non-residential conference. Delegates should arrange their own overnight accommodation and have the option of joining speakers and fellow delegates for an evening meal on Friday 7th June. Please see below for some helpful links. Delegates have the option of attending for only one day if they choose.
For more information please click here.