Sunday 20th May at 19:30 Beacon Cathedral Service
---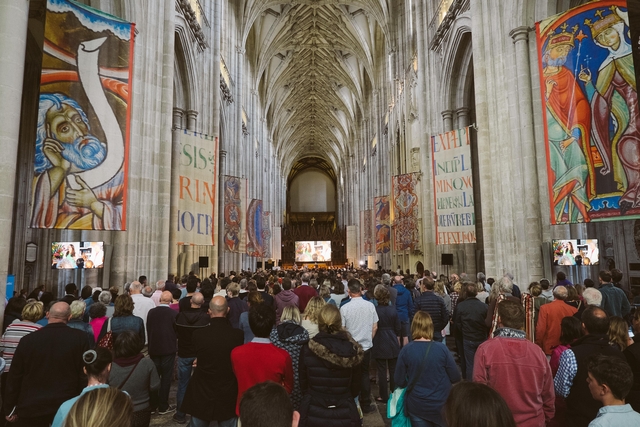 Join us for a service of celebration and praise and for sharing testimony about Jesus Christ and the power of his salvation and the effect God has in people's lives.
This years' service will be hosted by Churches Together in Winchester, with the band led by Nigel Hemming, leader of Winchester Vineyard. This service brings together our prayer in a gathering of unity that celebrates what God is doing amongst us. During the service we pray for one another to be sent out to continue to be God's witnesses in the world, as we participate in his mission. Free tickets are available from April.
Contact Mark Collinson mark.collinson@winchester.anglican.org.