All Souls services are an opportunity for people to remember loved ones who have died with thanksgiving – offering a chance to grieve, reflect, remember and say thank you for their lives. Take a look at the images below taken from All Souls remembrance services around our diocese…
St Mark's Church, Southampton:
[Rev'd] Lizzie led a beautiful service… for our All Souls service of remembrance. There was a list at the entrance so you could add the name of the person (or people) you'd come to remember. When I arrived my friend came and told me, slightly apologetically, that they'd already added our son Isaac's name in case I couldn't get there. I am so touched that my friends still choose to remember him, even after all these years.

We all took a fallen leaf and Lizzie led a meditation on how these leaves were once part of a big tree and now they have finished their job they are still part of creation, and still precious. I wasn't alone in finding it hard to leave the leaf I'd chosen on the altar.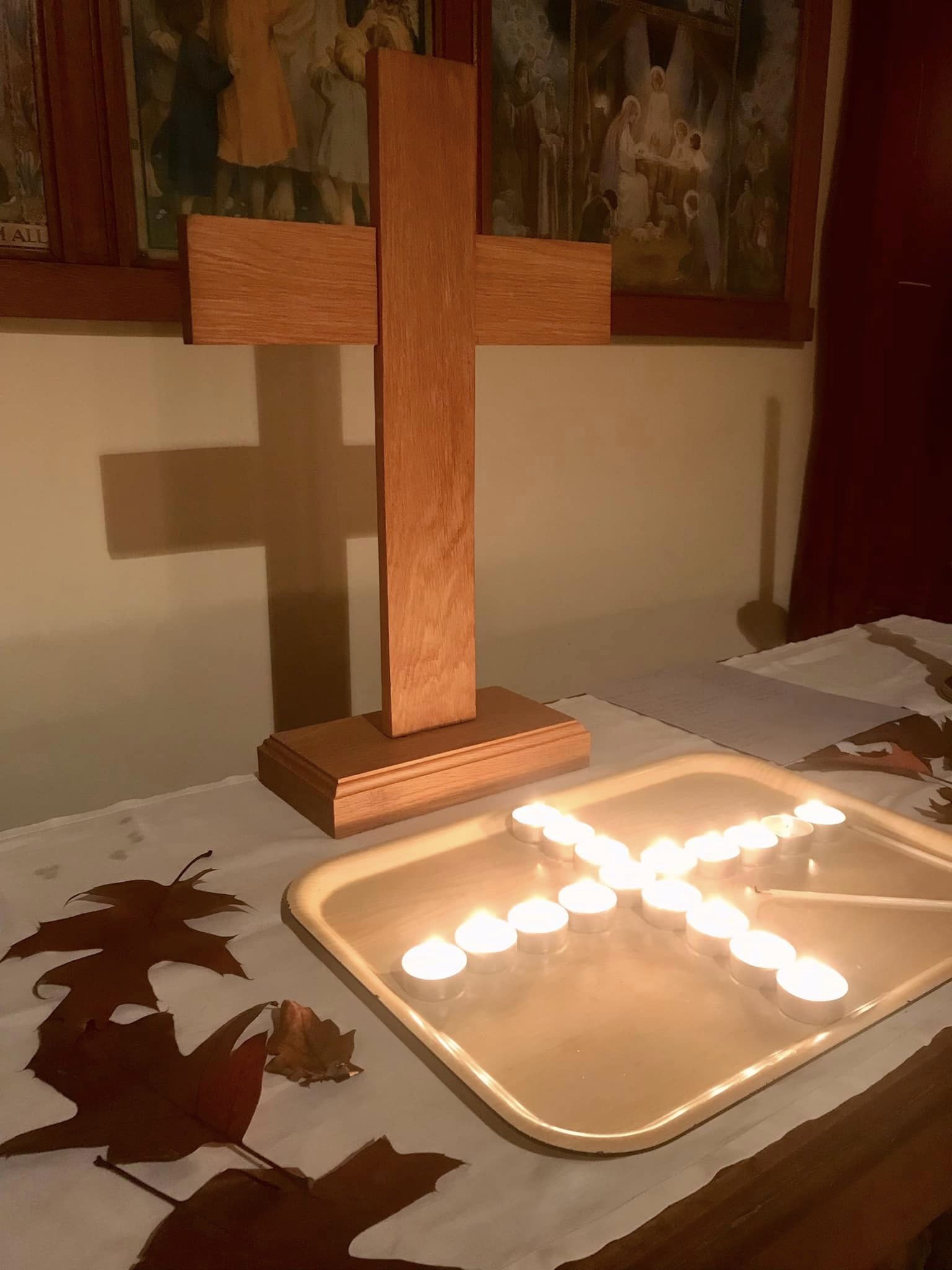 "Yesterday afternoon we held an All Souls Service in All Saints church North Baddesley. A precious time to remember those we loved who have died and to light a candle in memory of them."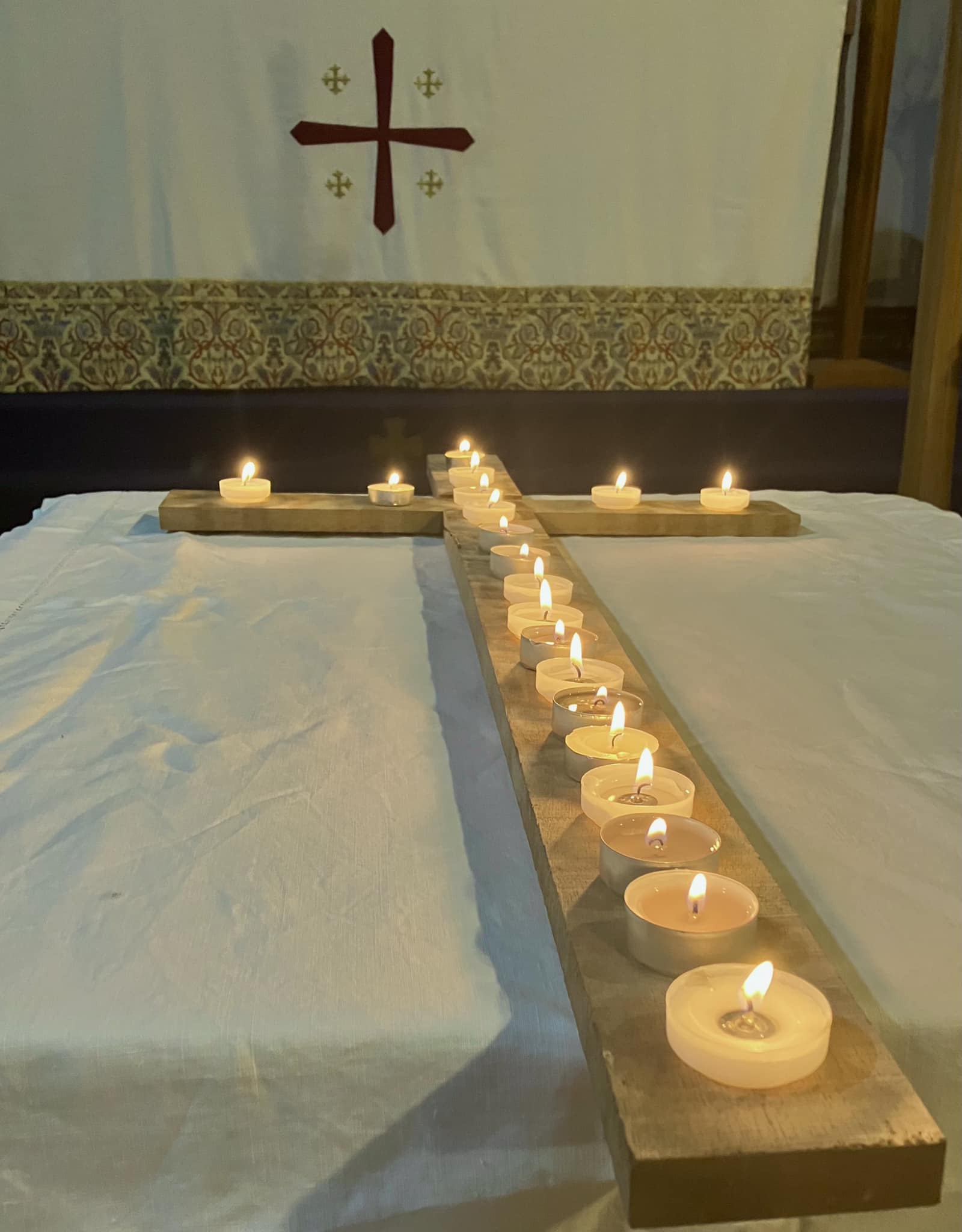 St Mary's, Fordingbridge: "Each candle represents a memory of a loved one or loved ones. Notice, also, the moon through the east window." Thank you to Margaret Ward for the photo.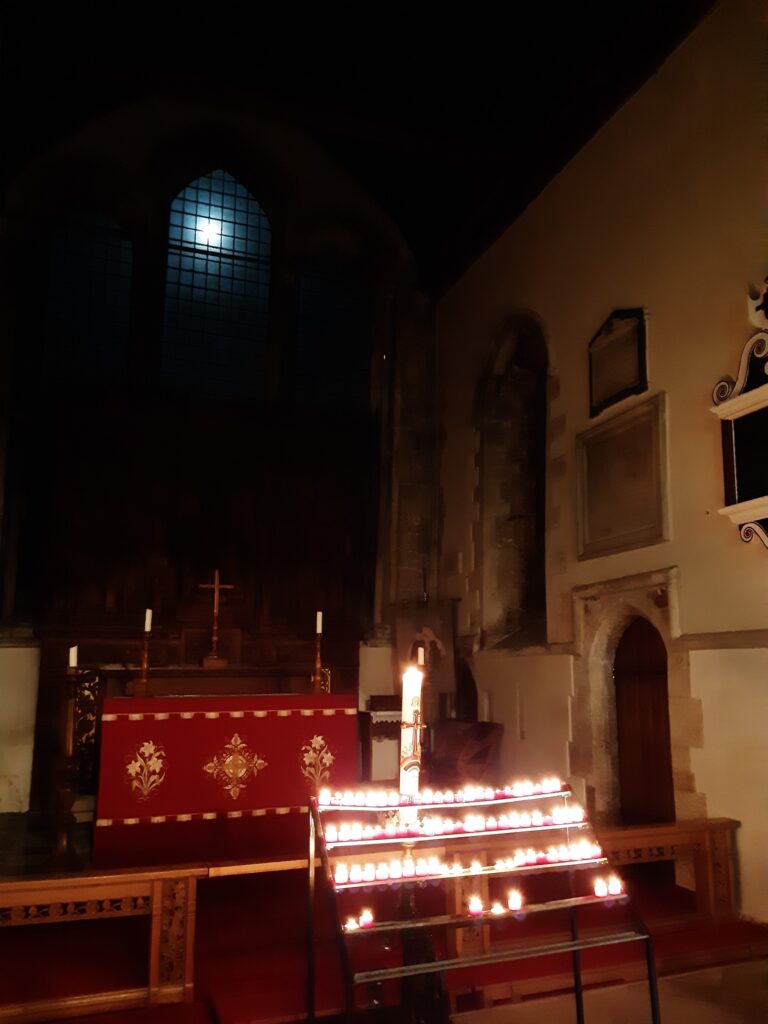 Parish of the Ressurection, Alton: "We held our All Souls Service… at St Lawrence Church. A chance to gather and remember loved ones who have died recently – lighting candles and saying prayers. 'The Lord's my shepherd' – Psalm 23."