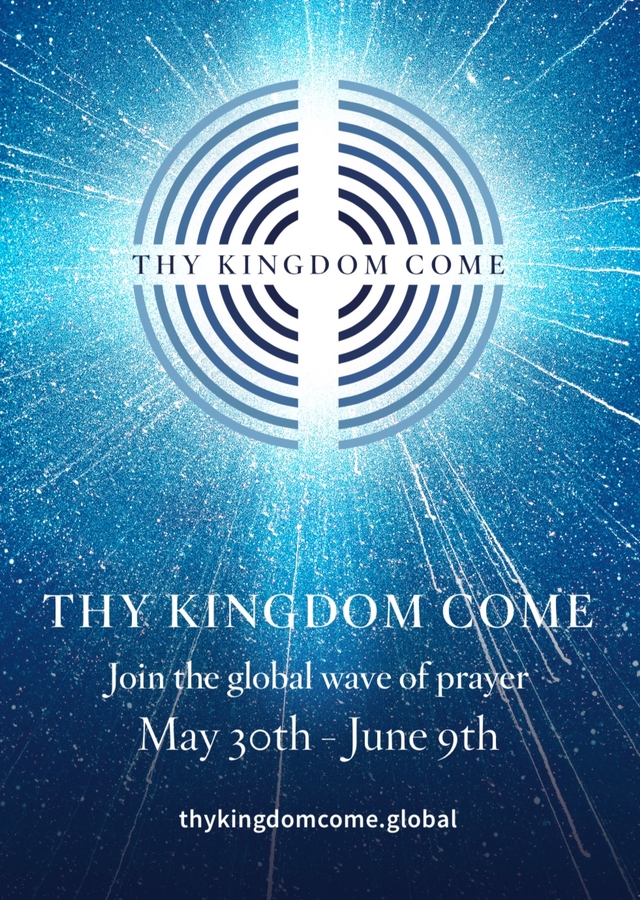 Thy Kingdom Come 2019
---
A Global Call to Prayer
'I cannot remember in my life anything that I've been involved in where I have sensed so clearly the work of the Spirit.' – Archbishop Justin Welby
Thy Kingdom Come is a global prayer movement, which invites Christians around the world to pray during the 9 days between Ascension and Pentecost (30th May – 9th June 2019). What started out as an invitation from the Archbishops of Canterbury and York in 2016 to the Church of England, has grown into an international and ecumenical call to prayer. We focus on praying two prayers: The Lord's Prayer and 'Come Holy Spirit. The wave of prayer culminates with celebration beacon events on Pentecost Sunday around the world.
In 2019 parishes across the Diocese of Winchester are responding to Thy Kingdom Come
Novena of Prayer
Between Ascension and Pentecost (30th May – 9th June 2019) prayer events of all shapes and sizes were organised across the region.
Mission Action
Prayer isn't something that just happens in church buildings. There are loads of ways you can get involved in sharing the love of Jesus, and connecting prayer with your community. Check out a video and some more ideas here.
Beacon Event
After ten days of prayer Thy Kingdom Come culminates with beacon event celebrations across the diocese and in Winchester Cathedral on Pentecost Sunday on 9th June 2019.
These events are an opportunity for Christians across the region from all churches to gather together to worship Jesus Christ, hear how God is revealing himself as people come to faith in Christ, and to be commissioned and empowered by the Holy Spirit as we witness to Christ in our daily lives.